South Africa's pride and joy of the travel industry, South African Airways, have effectively become one of the main airline travel providers in Africa. South African Airlines provide the largest air travel network in Africa and travel to even more locations, simultaneously internationally as well as domestically within South Africa, than any of their competitors.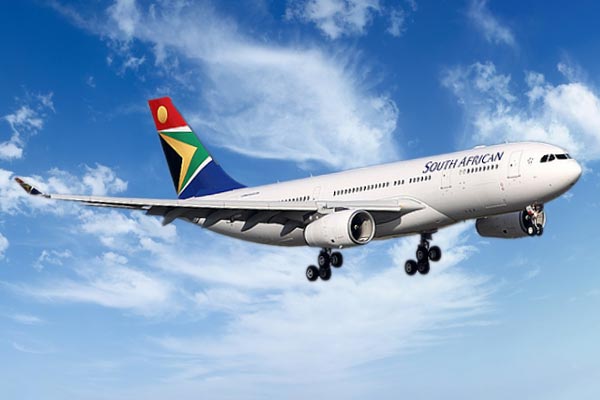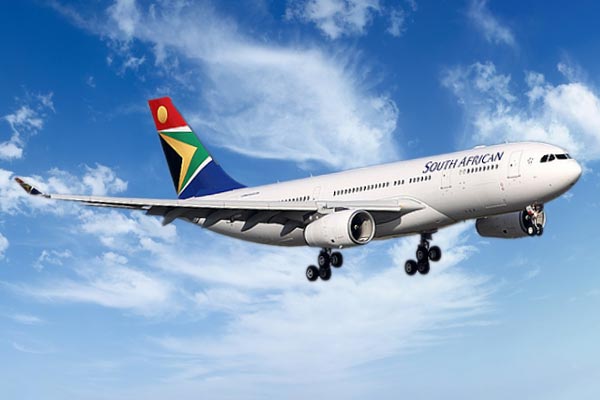 South African Airways Airbus A330-300
The fleet's latest A330-300's comfortable interiors and relaxed atmosphere will make you feel right at home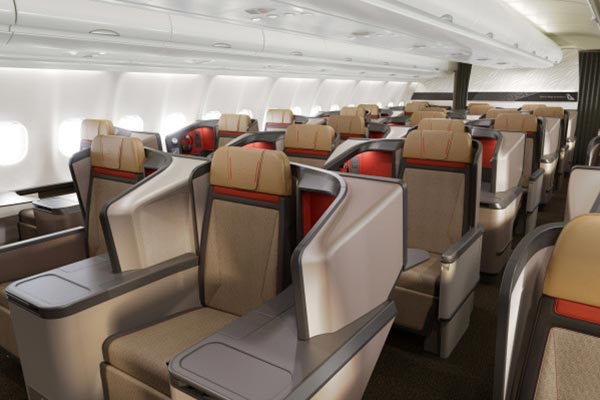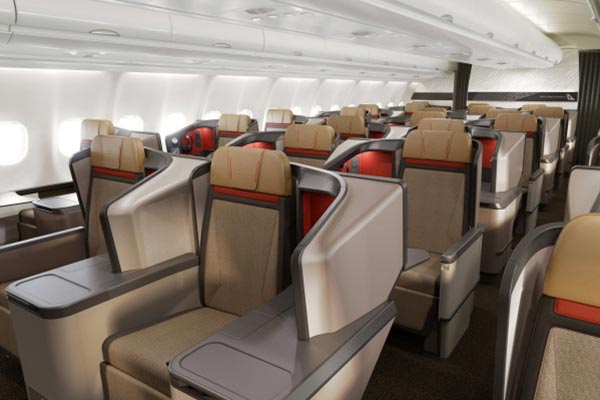 South African Airways Business Class
A recent upgrade has produced an interior that is upmarket and comfortable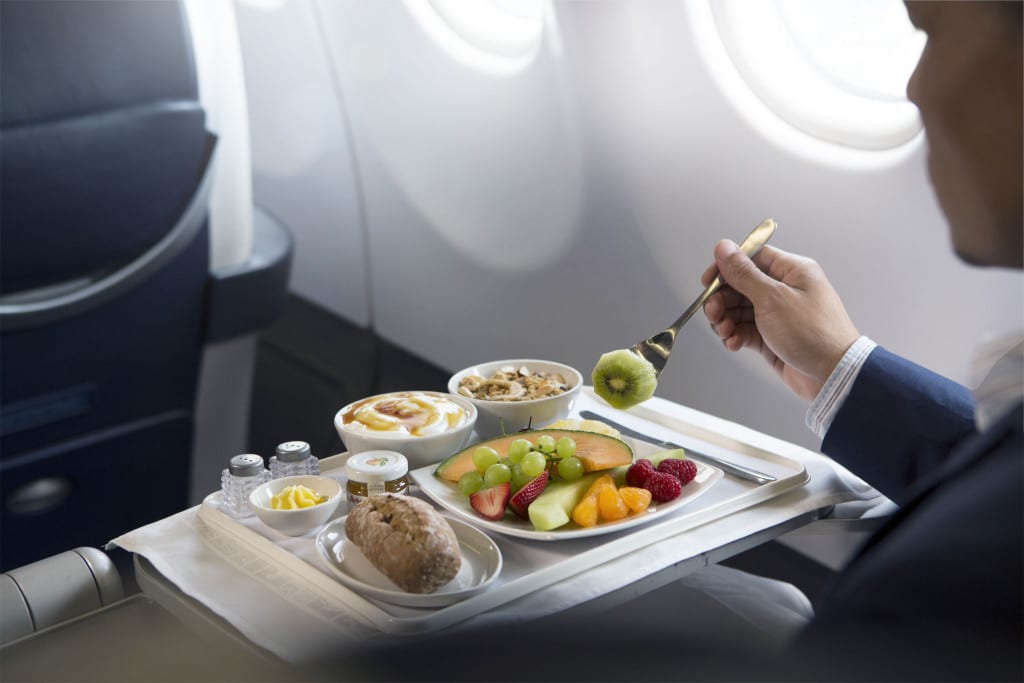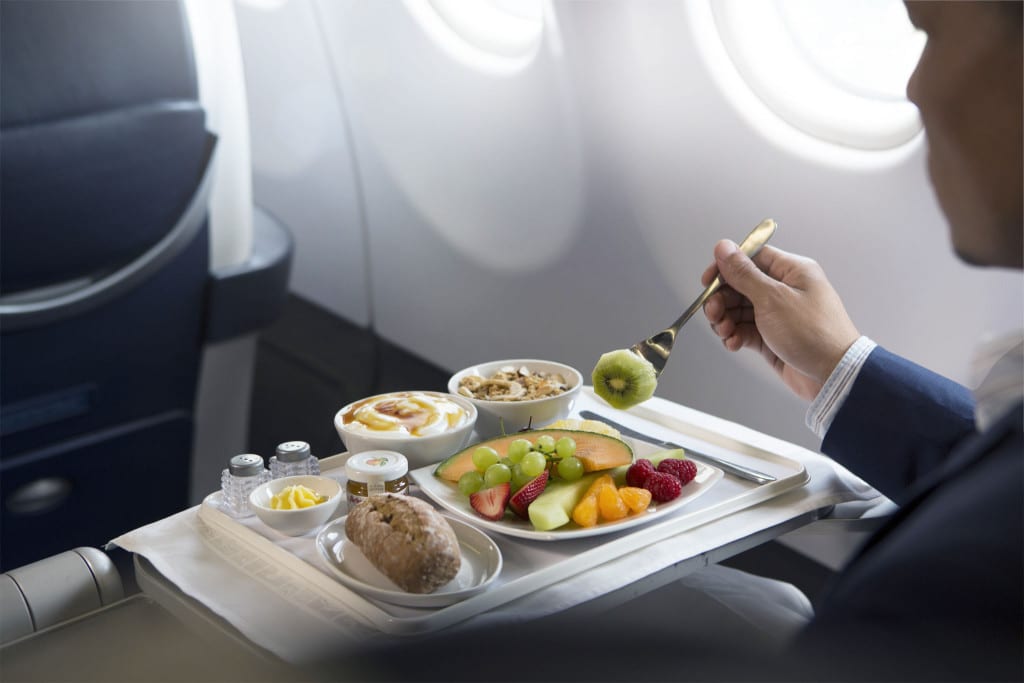 South African Airways Food
Recently South Africa's Reuben Riffel and Benny Masekwameng came on-board to create stunning dishes for business class travelers
South African Airways, otherwise referred to as SAA, originally known as Union Airways until 1934 when the South African government took over all assets and liabilities and renamed it South African Airlines (SAA). It is the national flag carrier for South Africa with headquarters based at Airways Park, OR Tambo International Airport. South African Airways are very proud to remain the national air carrier of the South African public, and are dedicated to the very best criteria in every single thing that they actually do. From comfortable hospitality as well as luxurious airport terminal lounges to in flight eating produced by celebrated culinary experts, this airline deliver a world class encounter every time.
South African Airways boasts a fleet of 58 aircraft that operate from its OR Tambo International Airport hub to 38 destinations worldwide with 24 in Africa. SAAs domestic market operates a total of 554 flights per week including code-shared flights between Lanseria to Cape Town and Durban with more frequencies offered than any other airline in South Africa.
SAA flights is a Star Alliance member and has code share agreements with 29 other airlines. With Mango as its low cost carrier, both SAA Airways and Mango flights hold first and second place as South Africa's most timeous airlines.
For loyal customers SAA flights offer their Voyager frequent flyer programme where miles are earned on both local and international flights including flights with South African Airlink, South African Express Airways and Airlink Swaziland. The more you fly, the more prominent your Voyager status becomes affording you additional benefits when flying or with their growing partner network, an exchange of miles for awards within three calendar years.
Not only do South African Airlines offer domestic flights South Africa but are also fairly competitive in the global market when it comes to international flights to the consumer market. They are a proud carrier in the South African market and are consistently bringing families and friends together both locally and internationally flying from popular destinations such as Durban, Johannesburg and Cape Town daily. South African Airways flies to 38 destinations worldwide from its hub at OR Tambo International Airport, using a fleet of 54 aircraft.
How much can you expect to pay for SAA flights during the course of a year? We at Domestic Flights are always on the lookout for the best prices on SAA airlines online bookings for you. By comparing over 4 million flights annually we are able to show you the prices in the table below. Some of the more popular routes searched include; South African Airways Flights from Cape Town to George, Flights from Johannesburg to Durban and SAA Flights from Cape Town to Johannesburg.
Popular South African Airways Domestic Flights
Prices based on live searches up till 17 May 00:00 and are subject to change.
Popular South African Airways International Flights
Prices based on live searches up till 17 May 00:00 and are subject to change.
Popular South African Airways Routes and Flight Times
| Departure Airport/City | Airport Code | Arrival Airport/City | Airport Code | Flight Time (Hr) |
| --- | --- | --- | --- | --- |
| OR Tambo | JNB | Durban | DUR | 1.05 |
| OR Tambo | JNB | Cape Town | CPT | 2.1 |
| OR Tambo | JNB | George | GRJ | 1.55 |
| OR Tambo | JNB | Port Elizabeth | PLZ | 1.4 |
| OR Tambo | JNB | East London | ELS | 1.3 |
| OR Tambo | JNB | Bloemfontein | BFN | 1.00n |
| OR Tambo | JNB | Kimberley | HRE | 1.35 |
| OR Tambo | JNB | Mthatha | UTT | 1.15 |
| OR Tambo | JNB | Nelspruitn(Kruger Mpumalanga International) | MQP | 0.5 |
| OR Tambo | JNB | Phalaborwa | PHW | 1.1 |
| OR Tambo | JNB | Polokwane | PTG | .50 |
| OR Tambo | JNB | Richards Bay | RCB | 1.15 |
| OR Tambo | JNB | Upington | UTN | 1.3 |
| Lanseria | HLA | Cape Town | CPT | 2.15 |
| Durban | DUR | OR Tambo | JNB | 1.05 |
| Durban | DUR | Cape Town | CPT | 2.1 |
| Durban | DUR | Port Elizabeth | PLZ | 1.2 |
| Durban | DUR | East London | WDH | 1.05 |
| Durban | DUR | Bloemfontein | BFN | 1.05 |
| Durban | DUR | George | GRJ | 1.5 |
| Cape Town | CPT | OR Tambo | JNB | 2.1 |
| Cape Town | CPT | Lanseria | HLE | 1.55 |
| Cape Town | CPT | Durban | DUR | 2.1 |
| Cape Town | CPT | Port Elizabeth | PLZ | 1.4 |
| Cape Town | CPT | Bloemfontein | BFN | 1.3 |
| Cape Town | CPT | East London | ELS | 1.25 |
| Cape Town | CPT | George | GRJ | 0.5 |
| Cape Town | CPT | Kimberley | KIM | 1.35 |
South African Airways Baggage Allowance
Checked Baggage
If you are flying a domestic flight Economy Class then your baggage is not permitted to exceed 23kg(1 item only) whereas Business Class travellers are not permitted to exceed 32kg(1 item only). If exceeding 32kg (70lb), the piece of baggage must be checked as Cargo at specified cargo rated. If you are flying internationally then you are permitted to carry 2 items of baggage with the same weight restrictions as above. Children and Infants paying at least 50% of the adult fare are entitled to the same baggage allowance as adults. Infants not entitled to a seat shall only be permitted to 1 piece of luggage at 10kg and collapsible buggy or car seat.
Carry-on Baggage
In additions to the checked baggage allowance, each passenger is permitted to carry, without additional charges, hand baggage suitable for placement in the closed overhead rack or under the passenger's seat with maximum dimensions specified by the carrier subject to space availability and may not weigh more than 8kg.
Travelling on SAA With Children
If your child has to travel alone, take advantage of SAA's Unaccompanied Minors service. A child aged between five and 11 years travelling without a parent or guardian 16 years and older may utilise the service while children under the age of five years may not.
SAA rate a young passenger as a child that is 12 years old but has not yet turned 16 and for fare purposes is considered an adult. If using the Unaccompanied Minors service, you should inform SAA of any critical information pertaining to the child, for example if they're first time flyers, language spoken, medication or if any special meals will be required.
South African Airlines will do their utmost to ensure that your child is left with happy memories of their flight experience and to help achieve this, South African Airways request that you explain to your child the importance of their passport and tickets and that the child knows who is collecting them on arrival. If your child is flying on different airlines, it is your responsibility as the parent, to receive confirmation from each airline that your child is travelling alone.
Unaccompanied minors may only travel if prior authorization has been received from SAA Airways and should reach their destination before 20h00 on direct flights, except for connecting flights provided the connection is not the next day. During any transit stops, cabin crew or ground staff will oversee your child. The child must be in possession of written consent from parents or guardians and must be escorted by an adult to the airport where they should remain until the flight has taken off. An SAA flights representative will escort your child through all controls and security taking care of their travel documents right up to getting them comfortably seated. The cabin crew will be notified of all relevant information pertaining to your child before the flight and will regularly check that your child is relaxed and entertained. On arrival your child will be handed over to an SAA host who will escort them through immigration to arrivals and before transferring them to the appointed parent or guardian, who should under no circumstances arrive late, will check that the required proof of identification is in order.
Waiting At The Airport
While waiting for your flight at O.R. Tambo International Airport, Business Class travelers can relax in the Baobab Business Class Lounge with a view of the ORTIA runway. Also available at Durban, Port Elizabeth, East London, Cape Town, Harare and Lusaka International Airports where passengers can enjoy a cigarette in the smokers lounge or if wanting a bite to eat there is a self-service food area and a staffed bar as well as free Wi-Fi, internet, built-in private entertainment screens and for those with children, a colorfully decorated children's area.
The Baobab Business Class Lounge is South African Airways flagship departure lounge for business travellers or Star Alliance members and if your Voyager status is Lifetime Platinum or Platinum you may have two guests, as a SAA Voyager Gold member or Star Gold member you're welcome to one guest.
SAA Voyager Silver members and Business Class travellers are not permitted guests. The International Departures Cycad First Class Lounge at O.R. Tambo International Airport is available to SAA Voyager Lifetime Platinum, Platinum and Star Alliance members, SAA First Class and Thai Airways First Class passengers affording luxury and tranquillity including snooze rooms, showers for revitalisation, an enclosed cigar lounge, internet, an audio-visual entertainment room, built-in private entertainment screens, private boardrooms and an à la carte menu with a range of supreme dining options and a fully service bar. SAA Voyager Lifetime Platinum or Platinum members are welcome to bring two guests while Lufthansa First Class, and Lufthansa Hon members travelling on LH573 are allowed one guest.
South African Airways Contact Details
Within South Africa Tel: 0861 FLYSAA (0861 359722) (0861 606 606) Office hours: Daily (including Public Holidays) from 06h00 to 22h00
International
Tel: **27 11 978 5313 Office hours: Daily (including Public Holidays) from 06h00 to 22h00 (GMT+2)
Voyager Share call: 086 000 3145 (within South Africa)
Office hours: Monday Friday, from 07h00 to 21h00
Office hours: Saturdays, Sundays and Public Holidays from 08h00 to 14h00
International Tel: 27 11 978 1234 Fax: 27 11 978 1551
Email: [email protected]
Registered mail: Voyager, Isando, 1600, South Africa
In-flight Entertainment
South African Airways provide some of the best entertainment for travellers. From the latest release movies to news, music and interactive games. There is something for every passenger to enjoy.
1) Audio Visual On Demand
On-demand entertainment is offered to passengers travelling on either long-haul international or regional flights. There is a good variety of entertainment available throughout the flight.
2) Movies and Television
With more than 100 titles to choose from at any moment, South African Airways offer the latest movies, TV shows and documentaries. Noise-cancelling headphones will guarantee that the show always goes on in uninterrupted comfort.
3) Games
Get gaming with our variety of fifteen games on our A340 fleet, including a range of multiplayer games.
South African Airways Flight Cabins
Business Class
Having the option to turn to your left is a privilege on any flight and with South African Airways this Business Class cabin will certainly impress. Business Class travelers will be privy to an unforgettable experience. Upon boading you will receive a refreshing beverage and an amenity bag packed with some amazing items and indulgent cosmetics.
Catching up with work is not a problem. Your seating area can also become your office with the benefits of more seating space. Every seat houses a power outlet to keep your laptop and cell phone charged.
You will enjoy the award-winning flatbed seats which received a 5-star sleep rating from Skytrax. These seats are built from high quality leather and material and recline totally to 180° for an amazing night's sleep covered by a luxurious duvet and pillows.
*On select flights.
Economy Class
No matter if you are flying for business or pleasure reasons, SAA Economy Class is a ticket to style and comfort. The slimline seats will allow you to experience greater room while seated and movable headrests with adjustable ears will assist in keeping your flight as comfortable as possible.