Cheap Flights To Johannesburg: O.R. Tambo is the airport you land at when flying to Johannesburg or JNB having purchased your cheap flight to Johannesburg with us. It is a bustling hub with many many local and international flights landing daily bringing many tourists to South Africa as well as playing gateway to other
international flights
. Many of us will only be using O.R. Tambo as a local gateway for either business or pleasure. Whatever your purpose, we at Domestic Flights South Africa are here to assist you in getting you
cheap flights to Johannesburg
from the comfort of your own home, without wasting your time trying to find better deals elsewhere.
Johannesburg South Africa
The iconic Nelson Mandela Bridge is a famous landmark in the City of gold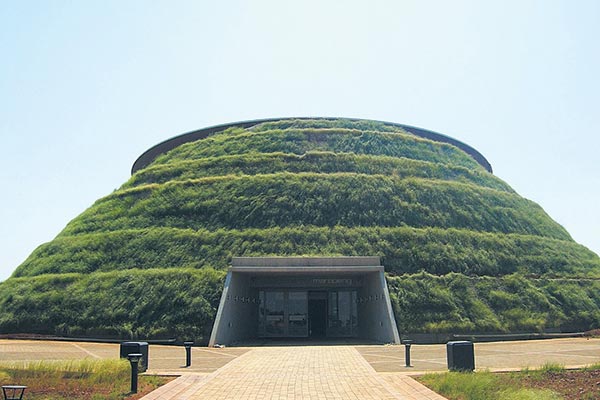 Johannesburg History
Rich with history, the Cradle of Humankind is a must see when visiting Johannesburg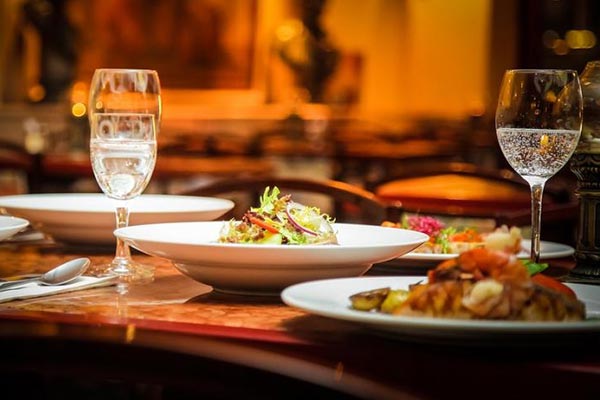 Johannesburg Nightlife
Johannesburg is rife with restaurants, bars and clubs that is guaranteed to satisfy anyone's desire for food and drink
One of the largest reasons for travellers visiting Johannesburg is that it is the main gateway to the world-renowned Kruger National Park which houses the Big Five. This park has seen millions of guests over the years and continues to draw visitors from around the world. It is an exceptional experience for anyone who is interested in seeing Africa at its best. Don't forget the Kingdom of the lost city a beautiful place to spend a few days.
The game reserves and bustling city are so close in proximity that it is difficult ignore the beauty and distinction of both. It is due to this fantastic positioning of Johannesburg that a short and particularly cheap flight from the city will take you to Cape Town, Durban or even Mauritius. So if the concrete jungle is not what you're after, then fear not, as there are many other opportunities for sightseeing with flights to Cape Town, Durban and other cities around South Africa. Remember that we are on of South Africa's leading flight booking agencies which allows us to give you cheap flights to Johannesburg from cape town on a regular basis.
Don't deny yourself the opportunity to save money on your cheap flights to Johannesburg JNB from Durban or Cape Town we guarantee that you will not find better deals elsewhere on your cheap flights. Flights to Johannesburg from Durban and cheap flights to Johannesburg from CapeTown are available with Mango and Kulula to name a few airlines.
Try and spend a little time sightseeing in Johannesburg too before you depart as it really is a city with much to offer. We have numerous other domestic flights on offer too.
Often when searching for cheap flights from Durban to Johannesburg international customers may get confused. Fear not because JHB is short for Johannesburg. Similarly flights from JHB, JNB or Johannesburg to Durban are equally available and in demand. Be sure to book quite far in advance if possible to avoid expensive flights.
Cheapest Flights To Johannesburg
By scanning over 10 million domestic flights we guarantee you the cheapest flights to Johannesburg. FlySaa, Mango Airlines, Kulula and FlySafair frequently offer the best deals on Johannesburg flights. Some of the more sought after destinations include; flights from Cape Town to Johannesburg, flights from Durban to Johannesburg and flights from Port Elizabeth to Johannesburg with prices ranging from R479.00 upwards.
Prices based on live searches up till 29 May 00:00 and are subject to change.
Popular Flights To Johannesburg
No cheap flights available for this route.
Airlines Landing At O.R. International Airport
O.R. Tambo International Airport is the busiest and biggest airport in Africa with around 19 million passengers passing through its doors annually. Available transport for passengers or visitors from the airport comprises taxis, shuttle buses, car hire or the Gautrain that departs almost every 12 minutes. Some of the more popular airlines offering cheap flights to Johannesburg include;
Domestic
SA Airlink (SA)
Comair (BA)
FlySafair (FA)
South African Airways FLYSAA (SA)
South African Express (SA)
Mango Airlines (JE)
Kulula Airlines (MN)
International
Emirates (EK)
Thai Airways
Virgin Atlantic
Etihad Airways (EY)
Qantas
British Airways
Turkish
Singapore Airlines
Delta Airlines
Air Mauritius
Some of the more frequent airlines which offer flights to Johannesburg include:
Flymango (JE)
Departure City
Airport Code
Arrival City
Airport Code
Johannesburg
JNB
Cape Town
CPT
Johannesburg
JNB
Durban
DUR
Johannesburg
JNB
George
GRJ
Johannesburg
JNB
Port Elizabeth
PLZ
Johannesburg
JNB
ZanZibar
ZNZ
Kulula (MN)
Departure City
Airport Code
Arrival City
Airport Code
Johannesburg
JNB
Cape Town
CPT
Johannesburg
JNB
Durban
DUR
Johannesburg
JNB
George
GRJ
Johannesburg
JNB
Port Elizabeth
PLZ
Johannesburg
JNB
East London
ESL
Johannesburg
JNB
Windhoek
WDH
Johannesburg
JNB
Harare
HRE
Johannesburg
JNB
Mauritius
MRU
Johannesburg
JNB
Victoria Falls
VFA
Johannesburg
JNB
Livingstone
LVI
FlySafair (FA)
Departure City
Airport Code
Arrival City
Airport Code
Johannesburg
JNB
Cape Town
CPT
Johannesburg
JNB
Durban
DUR
Johannesburg
JNB
George
GRJ
Johannesburg
JNB
Port Elizabeth
PLZ
Johannesburg
JNB
East London
ELS
Top Things to do in Johannesburg
Gautrain – this marvel of ingenuity is Africa's first world-class, modern rapid rail and bus service for Gauteng. If you have flown into Johannesburg on a flight then you will most likely make use of this.
Apartheid Museum this is an absolute must see showing the rise and fall of apartheid. The museum makes use of film, text, audio and live accounts to provide insight into the architecture and implementation of the apartheid system. The eeriest of the entire museum is a small chamber in which hang 131 nooses, representing the 131 government opponents who were executed under antiterrorism laws.
Gold Reef City this is an all round venue for the whole family. It features scary rides, a Victorian fun fair and various reconstructions, including a bank, pub, brewery and newspaper office. Visitors can watch the wonders of a gold pour, and see an entertaining program of 'gumboot' dancing. There are loads of places to eat and drink, plus the Gold Reef City Arts & Crafts Centre and an expensive craft and souvenir shop.
The Loft this is a warm, vibey venue with the feel of a New York bistro. It is place is full of bright modern prints and colourful chandeliers. There is a small mezzanine floor at the back with a couple of tables and chill-out sofas, and a hip crowd packs in to enjoy mostly exotic meaty treats such as springbok wrapped in bacon, and ostrich carpaccio.
Montecasino a visit to the casino is a great way to spend a night or day out. Montecasino is Jo'burg's answer to Las Vegas. It is a shopping and entertainment centre based around a large casino. It includes a recreated Tuscan village complete with an artificial early-evening sky, fake trees, cobbled pavements, hilltop towers and even a vintage Fiat. There are often also shows to see here so be sure to check what's on before you visit.
If you are a domestic traveler looking for cheap flights to Johannesburg from Durban for business or pleasure, we at Domestic Flights South Africa are here to help. Due to the popularity of OR Tambo most domestic airlines will fly there at least twice a day. It is due to this demand for flights to Johannesburg that the airlines give better pricing. Our booking facility is available 24/7 for you to book cheap flights to Johannesburg International and Lanseria Airport at your leisure.
Best Time Visit Johannesburg
The best time to visit Johannesburg is during summer (November to March) when the days are hot and ideal for outdoor activities with a quick, cooling thundershower in the afternoon. Fast paced and alive, Johannesburg affords the fasted drivers, the best nightlife, fabulous restaurants, an array of tourist attractions, luxury and budget accommodation, and unfortunately higher flight prices over this period.
Planning early saves on your pocket but you need to check daily for special offers, sometimes available for just 24 hours. Receive your daily update on flight specials from Domestic Flights South Africa covering the majority of airlines including the popular low-cost FlySafair, Mango and Kulula. Often specials arise on routes such as cheap flights from Cape Town to Johannesburg , flights from Durban to Johannesburg and cheap flights cape town to Johannesburg.
Weather in Johannesburg Temperature and Rainfall (Annual)
| | | | | | | | | | | | | |
| --- | --- | --- | --- | --- | --- | --- | --- | --- | --- | --- | --- | --- |
| | Jan | Feb | Mar | April | Ma | Jun | Jul | Aug | Sep | Oct | Nov | Dec |
| High °C | 26 | 25 | 24 | 22 | 20 | 16 | 17 | 20 | 22 | 24 | 25 | 25 |
| Low °C | 15 | 14 | 13 | 10 | 8 | 4 | 4 | 7 | 9 | 11 | 13 | 14 |
| Rain (mm) | 130 | 110 | 100 | 40 | 10 | 20 | 10 | 10 | 40 | 80 | 120 | 110 |
Johannesburg Airports Map OR Tambo and Lanseria