Cheap Flights To Sydney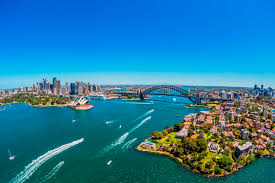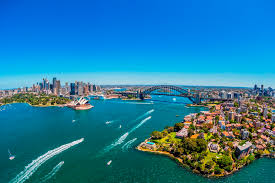 Sydney has more than the best of everything for visitors from every walk of life! Established in 1842, it was the discovery of gold in 1851 that had people flocking to it from Europe, China and North America all looking for cheap flights to Sydney.
A spectacular city that as you're coming in to land, tantalises you with breathtaking vistas of the infamous Opera House, Sydney Harbour, the Harbour Islands, magnificent mountains, beaches, lush green parks set within modern and colonial architecture.
There is no shortage of accommodation in and around Sydney. The CBC district alone has 88 hotels with over 600 others situated in surrounding suburbs. For a night or longer, visitors on a tight budget have a good selection of clean, affordable accommodation including backpackers.
Sydney's a paradise for singles, couples and families with all it has to offer. You can be on a golden sandy beach, under the shade of a tree, enjoying a mouth-watering meal, cold beer or smooth glass of wine, taking in a show, movie or art, shopping till you drop or just strolling about exploring the city but whatever you're doing, you'll be enjoying yourself with the friendly, laid-back vibe that makes it a great city.